Architecture, Transportation Engineering, Civil Engineering, Structural Engineering
Bentley Group specializes in delivering tailored and innovative design solutions for
Transportation, Civil, Structural, Architectural projects within Florida and the Southeast.
BENTLEY: DESIGNED DIFFERENTLY
Bentley Group, Inc. (Bentley) is a well-established architectural and engineering design firm based in Central Florida. With nearly 40 years of experience, we offer a wide range of in-house services, including Architectural Design, Civil Engineering, Structural Engineering, and Transportation Engineering.
Our unique multi-disciplinary approach enables us to deliver responsive and streamlined project solutions, ensuring effective coordination and a comprehensive design approach for our clients. With a proven track record of continuing service contracts for municipalities across the Southeast, and extensive experience working with local municipalties, state agencies and the FDOT, we are highly regarded as one of the go-to firms for engineering and design in the state of Florida.
We employ a collaborative process called Plan/Concept/Develop/Build, where we actively listen to our clients and work closely with them to create functional and cost-effective project solutions. We understand quality and budget management are of the utmost importance on every public project, so we conduct thorough reviews to ensure the delivery of high-quality, efficient design that aligns with our clients' budgetary and schedule targets.
Are you seeking exciting career opportunities in a smaller, more personalized company atmosphere?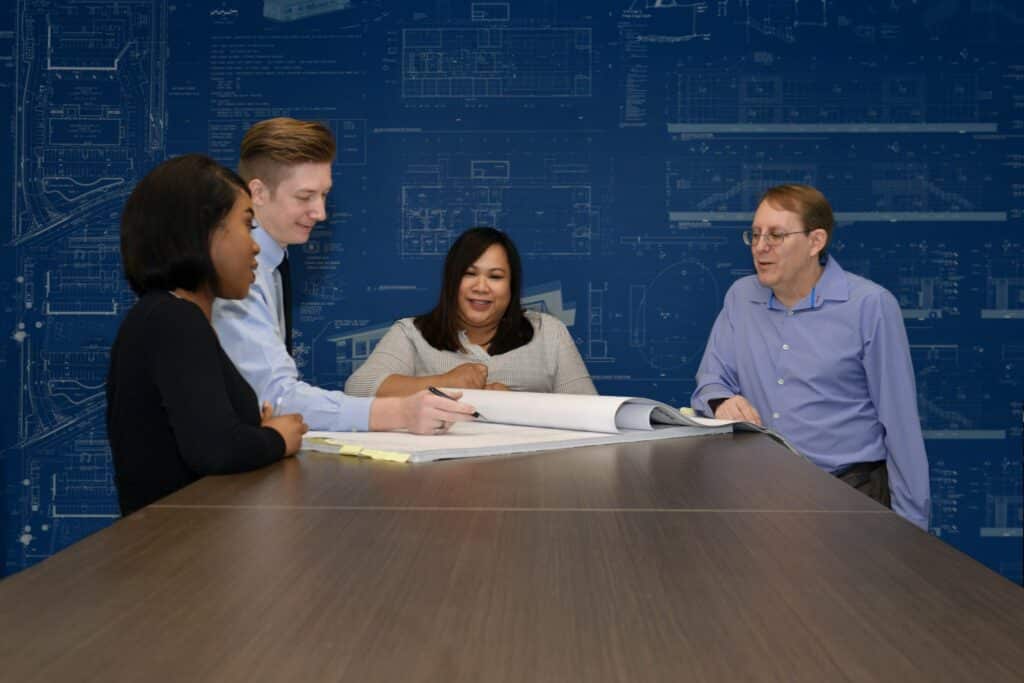 Bentley has provided us with excellent service and maintained constant communication during the process. They have provided detailed renderings, site plans and estimate packages. They continue to work with us on the project as we work through site options and final decisions. I am able to highly recommend Bentley, it is obvious they have the knowledge, staff and resources for any project you may have.
We have had the pleasure of working with Bentley Group, Inc. on several projects. They coordinate a team of professionals whose goal is to present designs that are fiscally responsible and efficient. Throughout the entirety of the projects, Bentley staff kept us up to date and informed of all aspects of the projects. The project team was hands on from start to finish and paid special attention to make sure the results met our expectations and beyond.
Our collaboration with Bentley produced a new fire station facility for the city and community is proud of; a facility that was recognized as a notable career station in the Fire Station Design Awards edition of Firehouse magazine. I am pleased to recommend the Bentley team for any project and confident they will provide the same commitment and expertise the provided to the City of Gainesville.
Bentley completed their scope of work in a timely fashion, often ahead of schedule, and designed a solution that would allow us to remain operational 24-7 throughout the construction phase. I highly recommend contracting the services of Bentley.
Bentley provided project management, structural and roadway engineering services for this Design-Build project [Hard Rock Pedestrian Bridge and Tunnels]. The project was unique in nature as it involved an extremely quick turnaround with a design phase of six months and a construction phase of twelve months, reaching completion in January of 2020. The site involved two pedestrian bridges and two tunnels under Don Shula Drive, the stadium perimeter road, associated roadway improvements, and maintenance of traffic for the entire project. Bentley developed the design in close coordination with the Owner, City staff, CEI staff and FDOT that has provided excellent operational performance. The staff at Bentley were engaged and developed an appropriate, practical design. Brenton, who served as Design Project Manager and Structural EOR was available and responsive through the design and until construction was complete; he has a proactive approach to managing and designing projects.